On March 27, 2019, the Kentucky General Assembly passed H.B. 429, which became effective June 28, 2019, and is codified as KRS § 411.167. The bill repealed the 2017 Medical Review Panel Act and created a "Certificate of Merit" requirement for future plaintiffs in medical malpractice lawsuits.
Now a plaintiff filing a medical malpractice action against a physician, surgeon, dentist, hospital, or long-term-care facility must first submit a "Certificate of merit" affirming that an expert has reviewed the relevant issues and "has concluded on the basis of review and consultation that there is a reasonable basis to commence the action[.]" KRS § 411.167(2). Only a single Certificate of merit is required, even if more than one defendant is named either initially or subsequently in the lawsuit.
However, there are four exceptions: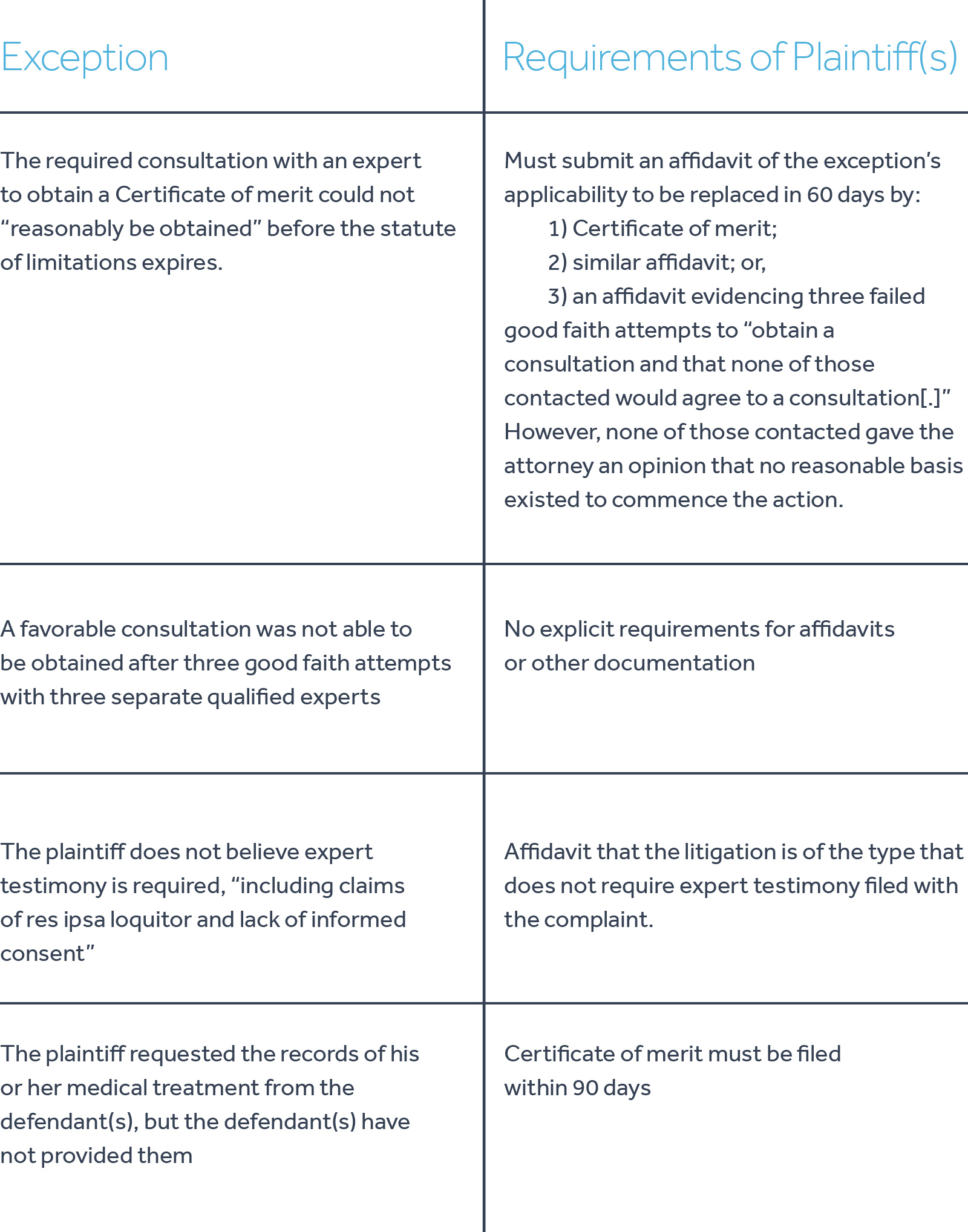 As a final matter, the KRS 411.167(7) states that a plaintiff, "in lieu of serving a certificate of merit, may provide the defendant or defendants with expert information in the form required by the Kentucky Rules of Civil Procedure." At this time, it is unclear whether this means a plaintiff may elect to not file a Certificate of merit (or comply with an exception) and instead identify his or her experts in the "traditional" way – pursuant to CR 26.03, and indicate as much in the complaint. However, it should be noted that most attorneys representing plaintiffs in medical malpractice actions will have already obtained a consultation with an expert in the relevant medical field prior to filing a complaint. Otherwise, the attorney may be subject to a claim for wrongful use of civil proceedings. See Morrow v. Brown, Todd & Heyburn, 957 S.W.2d 722 (Ky. 1997).