Kinkead & Stilz hires a Summer Associate each year, which is a law student who works at the firm during the summer. The Summer Associate works closely with both the litigation and transactional divisions to gain practical legal experience, and to develop a sense of what type of law they want to practice after graduation. Ellen Hancock, a second-year at UK, is our 2019 Summer Associate and before she leaves to start back at school, we wanted to do a Q&A with her to about her summer here at K&S.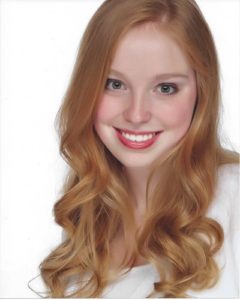 1. What made you want to become an Attorney?
I originally wanted to become an attorney because I knew it was a career centered around reading and writing, both of which I enjoy. I was a runner at a law firm for a summer when I was in undergrad and I thoroughly enjoyed that experience, which made me think that law school might be a good fit for me.
Now that I have worked as a summer associate, I am excited to become an attorney because it's a career that involves so much variety. I thought when I started my summer associate position I would be doing the same thing every day, but instead, I've had new interesting projects almost every day.

2. After working with both the litigation and transactional divisions this summer, what area of the law interests you the most?
It was great getting to work with both the litigation and the transactional divisions because it meant that I had a lot of variety in what I did every day. It was interesting to see the different kinds of research and writing that are involved when you are working with a transactional project versus a litigation one.
Overall, while I enjoyed getting to work with the transactional division this summer, I think that litigation is more interesting to me. One great thing about working at Kinkead & Stilz this summer has been that I got to experience a wide variety of different litigation specialties such as business, medical malpractice, construction, and real estate.

3. What have you enjoyed the most about working at K&S over the summer?
I have really enjoyed getting to know everyone and getting to work with everyone in the office. I was a little nervous to start this summer, but everyone was so warm and welcoming that that didn't last long. Everyone has also been extremely helpful and have gone out of their way to make sure that I really learned a lot this summer. I truly appreciate everyone taking time out of their busy days to teach me whether it's taking me to court with them or going over pleading drafts with me.